This year will go down in history as a watershed moment for the smartphone industry. Mobile devices have undergone enormous change this year, and there has been a larger push to offer flexible technology to more people.
The iPhone 14 series, the all-new iPhone 14 Pro Max, the Samsung S22 stable, and a number of strong new entries from Chinese manufacturers Huawei, Oppo, and Vivo are just some of the many new smartphone releases that have been made available recently, much to the anticipation of the fans of each brand.
The Apple iPhone of 2022
To the dismay of its devoted fanbase, the iPhone series that was released this year did not offer much to be excited about, unless you were looking market for the ultra-luxurious iPhone 14 Pro Max, which was the only gadget of the most recent series to include Apple's improved chipset.
In spite of this, with the EU's crackdown on the standardized smartphone charging mechanism, it is possible that next year's iPhone may feature Android's type-C charging connection alongside an all-new updated series. This is due to the fact that there have been relatively few updates this year.
Design Cues Are What Drive the Latest Trends
IOL drew attention to three fresh design alterations that recently manifested themselves across a variety of well-known brands. The three trends include the newly popularized notch, which reserves room for the front-facing selfie camera as well as other capabilities, larger camera lenses that are more obvious, and changes in the color of the rear of the device.
These design tendencies have been spotted in a variety of different mobile devices, most notably smartphones. At the same time, recent products from Huawei, Oppo, and Vivo are excellent examples of these most recent tendencies. They may be an indication of design trends that will become more widespread in the coming year. While the new design cues were mostly featured on smartphones priced in the luxury category, production costs might be driven down by economies of scale in 2023, resulting in cheaper devices that featured the design cues.
The Ascendance of the Foldable Smartphone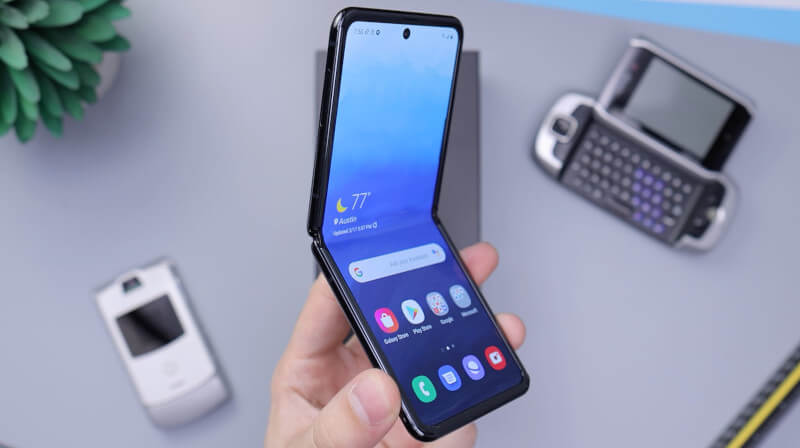 Only a few short years ago, the concept of a foldable smartphone was nothing more than a pipe dream. Despite this, the year 2022 marked the beginning of a new era for the widespread use of folding smartphones, which are among the most cutting-edge design formats for mobile devices. In prior years, Samsung and Huawei both made respectable tries while they were experimenting with the design format.
The Galaxy Z Fold 4 and Z Flip 4, which were invented by the South Korean producer, and the P50 Pocket Premium and Huawei Mate Xs 2, which were introduced by their competitor from China, were both on display at this year's event. However, both companies demonstrated their improved entries to the format. Foldable smartphones were initially only considered as a gimmick to save space, with not much utility for folding other than an expanded display. This perception was based on the debuts of products that had been launched previously.
In the meanwhile, the products that Huawei and Samsung had to offer touted additional features for the larger screen when it was opened, a smaller crease that was left behind by the fold, and increased use of the fold itself. Even though it is still too soon to tell whether foldable will be more broadly accepted by the public, a number of smartphone industry players have either launched or laid bare motives to eliminate a device using the design format. This includes Apple, which, according to rumors that can be found online, may only launch one in the next two years.
Due to the fact that it is a relatively new development in the world of smartphones, it can only be found on the very best and most expensive handsets, which command very high prices. Considering this, similar to other design concepts, if more extensively sought after by the public, prices may be brought down by scale economies and next year could see the arrival of a foldable smartphone that is more inexpensive. Lastly, here are a few innovations in smartphones in 2022 brought to our attention:
They become more versatile: In addition to making phone calls and sending text messages, smartphones can be used for a variety of purposes, including taking photos, browsing the internet, and accessing social media.

Smartphones have become more expensive: As smartphones have become more advanced, their prices have generally increased as well.

The durability of smartphones increased: Many modern smartphones are designed to be more durable and resistant to damage, with features like water-resistant bodies and shatter-resistant screens.

Smartphones have become more energy-efficient: Many smartphone manufacturers have focused on improving the energy efficiency of their devices, which can help extend battery life and reduce the need for frequent charging.

Software security has grown over the past year: Smartphones have implemented a range of security measures to protect user data and prevent unauthorized access, such as biometric authentication and encryption.

They have become even more connected: With the proliferation of wireless networks and the Internet of Things (IoT), smartphones are now more connected than ever before, allowing users to interact with a wide range of devices and services.

The personalization of these phones has become crucial: Smartphones offer a range of customization options, including the ability to install apps, change the wallpaper and ringtones, and customize the layout of the home screen.

They bring controversy to the table: The use of smartphones has sparked a number of debates, including concerns about the impact on mental health, the role of social media in shaping public discourse, and the potential for abuse of personal data.