This article discusses the advantages and disadvantages of using an offshore call centre to handle customer service. Would you benefit from using a call centre in another country, or would it be too risky?
It May Be Less Expensive to Outsource Customer Service to a Call Centre in Another Country
Offshore call centres can save money, but they also present some unique challenges in terms of communication, data security, and adjusting how your customer service staff works. Consider the language and cultural barriers, the technological differences, the customer experience, and the client portfolio of the offshore call centre before deciding to outsource your customer service.
Because of the time and money savings associated with having a third-party handle customer service calls, many companies are turning to call centres as their preferred method of handling customer inquiries. Call centre services provide you with agents who are trained to handle your incoming calls by your specified guidelines or script. Order processing, customer service, technical assistance, and even outbound advertising are just some of the additional services that call centres provide. Visit this site for more information about what outsourcing call centres can offer your business.
Some companies try to find a call centre provider outside of the country to save money. Even though international call centres are more affordable than their local counterparts, there are still many things a business owner needs to think about before deciding to work with one.
The Definition of an Offshore Call Centre
Many customers are aware that companies frequently use overseas call centres to handle customer service. The Philippines and South Africa are the two most common locations for offshore call centres. Call centres in other countries can afford to charge less per minute because their labor costs are significantly lower than those in the United States. Companies contemplating an overseas call centre relocation would do well to keep in mind the big picture.
This has been a bone of contention between U.S.-based and foreign call centres for quite some time. Domestic call centres can boast having agents who are native English speakers and can avoid the language and cultural barriers that come with using an international call centre. When compared to their overseas counterparts, domestic call centres typically have a more advanced technological infrastructure. However, another form of call centre, known as a nearshore call centre, has emerged in recent years.
Nearshore call centres aim to combine the efficient efficiency of offshore call centres with the high quality of service offered by domestic call centres. A large number of agents at these contact centres speak both Spanish and English, as they are usually situated in Central America or the Caribbean. Because of the increased opportunity for travel between nearshore countries, cultural differences are less likely to arise than they would be in an overseas call centre.
Call Centres That Are Based in Other Countries Have Both Pros and Cons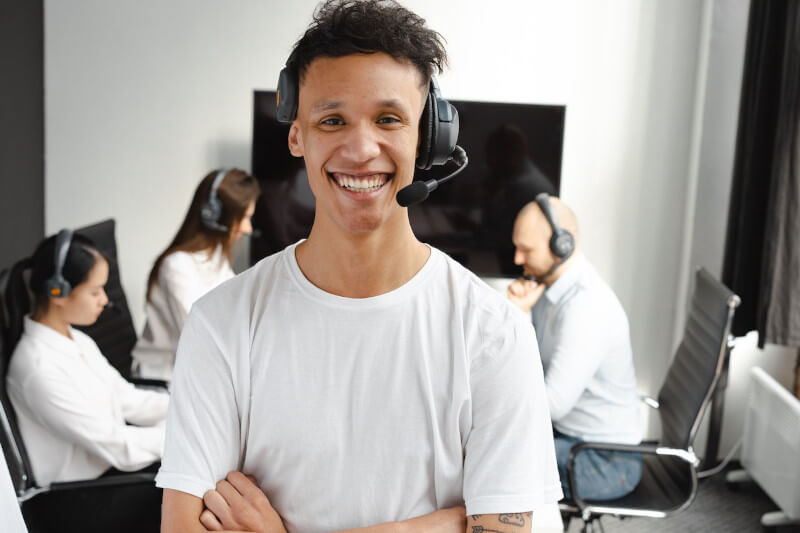 Some of how your company could benefit from using an offshore call centre are as follows:
Reduced Labor Costs
Offshore call centres provide customer service for companies because many countries pay their employees less than the United States does. To save money, many businesses are turning to offshore call centres instead of building their own in-house customer service departments.
Less Expensive Technology
Implementing and maintaining technologies like customer relationship management (CRM) software can be a part of in-house customer service. These expenses can be avoided entirely by moving customer service to an overseas call centre.
Increased Availability of Customer Service
Your support line for customers should be readily available at all times. The reality is that your team most likely works the conventional Monday through Friday, 9 to 5 schedule that many small businesses are limited to. Offshore call centres have lower operating costs, making round-the-clock customer service a realistic option.
Some of the Drawbacks of Using an Overseas Call Centre Are as Follows
The Inability to Exert Influence
International outsourcing can be more difficult to maintain tight control of operations because of the physical distance involved. It's probably not feasible to drop by an offshore call centre on short notice to observe the staff in action and have a face-to-face meeting about making adjustments.
We Need Fewer Rules
American law requires strict security measures, but offshore call centres are not required to follow these rules. Therefore, there may be a higher potential for a data breach if offshore call centres are utilised.
Disparities in Communication Due to Language and Culture
Dissatisfied customers may result from conversations with international representatives who speak a foreign language. We'll talk about this factor in greater depth down below. One should keep in mind that while outsourcing to foreign call centres can reduce costs and increase accessibility, it can also increase the difficulty of managing and securing data and ensuring that all parties involved are on the same page.
A Checklist for When Deciding Whether or Not to Use a Foreign Call Centre to Handle Customer Service Inquiries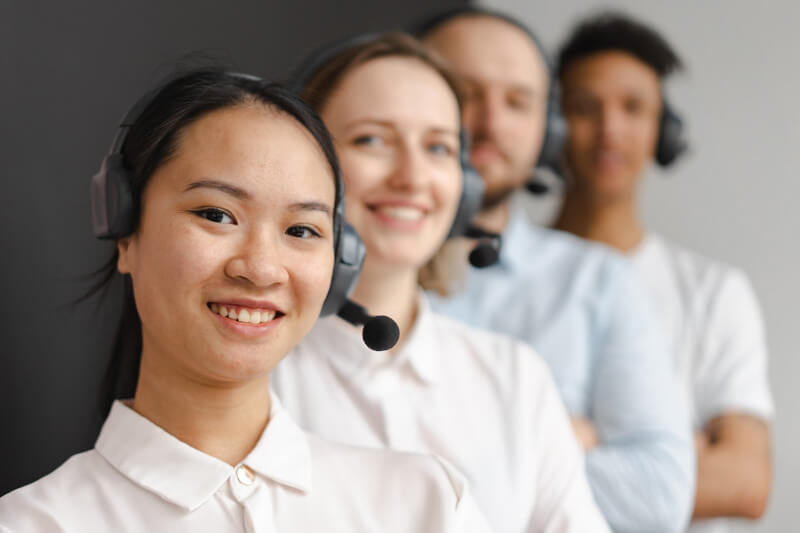 A variety of factors should be taken into account before deciding on a domestic, nearshore, or offshore management of customer service partner. Outsourcing customer service is a major business decision with many factors to consider beyond just the financial ones. After all, you're entrusting your partner with your company's reputation and the happiness of your clientele.
Difficulties Due To Language Barriers
It's inevitable that when dealing with a foreign call centre, your clients will run into communication barriers at some point. This is annoying for clients (many of whom are calling to report an issue) and can hurt your company's reputation.
Consumers may wrongly assume that a company's unwillingness to invest in hiring U.S.-based customer service agents is reflected in the decision to outsource its call centres to an offshore service provider. You should evaluate the quality of an offshore call centre's service before deciding to work with it.
Differences in Culture
Cultural differences can be an obstacle to customer engagement even when communication barriers, such as language, are not an issue. It's important to think about potential points of friction between your offshore call centre agents and your customers before outsourcing your customer service operations. It's possible that an agent's attempt at politeness could be misunderstood as rude on the part of a customer.
In cases where a consumer has queries about a service or product with which the agent has limited first-hand experience, the agent may not know how to respond adequately. Determine how flexible the script writing and guidance for agents will be, as well as how in-depth their knowledge of your company will be, before outsourcing your call centre operations.
Technology
Whether or not a call centre is based in the same country as its customers, the technology that supports its operations is an important factor to consider. In the event of a power outage, natural disaster, or other disruption to the infrastructural development, call centres should have backup systems in place. If your service agents can't go online when calls come in, customers will be left waiting. Customers have high standards for the brands they support, and they have little patience for slack in service, especially if it stems from an overseas call centre.
Moreover, know how the call centre you choose protects the privacy of your communications data. This is particularly important for businesses in highly confidential sectors, such as the medical and legal industries, which may handle privileged information. Before making a final choice, you should have a thorough understanding of both the software's security and the facility's physical security.
The View from the Customer's Perspective
Supporting your customers' experiences is the true bottom line when it comes to outsourcing your customer service. Your return on investment will be negative if the cheapest call centre service available aggravates customers and damages your brand.
Whether you decide to outsource to an offshore call centre, a local call centre, or keep customer support in-house, it's important to put the needs and preferences of your customers first. Try imagining you are a customer of the various call centre services you have researched and compared your impressions of each to the facts you have uncovered. It's too risky to open a call centre if you're not certain that your customers will be happy with the service they receive.
Proposals to Potential Clients
Check out the list of businesses that the call centre partners with before making a final choice. Finding out if the call centre is a suitable fit for your business can be accomplished in this manner. If the provider has primarily dealt with large corporations and you represent a recently funded startup, it's not likely that you'll find a good fit with them.
A look at the call centre's clientele can shed light on the services it provides and the businesses it works best for. It's important to know if you'll be a large or small client when negotiating with vendors, as well as who their top customers are.
It is the Clients, Not the Finances, That Should Come First
Guarantee that your clients are happy and satisfied should be the primary focus of your company's customer service department. A happy customer buys from you again and who tells their friends and family about you. Unhappy customers rarely give feedback when they leave, but when they do, it's usually not positive.
Despite the allure of penny-pinching, it's never a good idea to put the satisfaction of your customers last to save a few. Instead, you can strike a balance between quality and price by contracting with a call centre to handle customer service. If you do your homework and find a reliable partner, outsourcing can be a fantastic way to strike that delicate balance. If you can't afford the higher costs associated with a local call centre service, you might as well keep customer service in-house.